I am a poet available for readings/performances and commissioned pieces. Additionally, I am happy to contribute to blogs and periodicals to which my skills and interests would add some flavor and inspire conversations.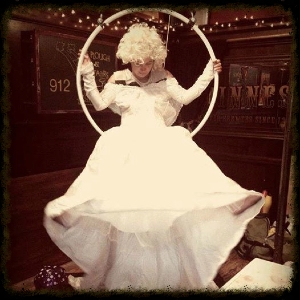 (Photo Credit: Stephanie Feudale)
See Through Walls
I became a clown so that I could see through walls
Naked in my own house
So that my shameful bits and parts would tickle folks like jewels
So that fear would become fire and tears would be bent and hammered into bawdy bangles
and shabby chandeliers
And I'd dangle from the ceiling because we all want to fly
Stop, sense, silence, and stare because we all want to cry
I became a clown to see through walls
I became a clown to fall in love
Naked in my own heart
Valves and chambers, a water park from childhood
Writing notes to myself, all blush and beginnings
Gravity giving me the scrumptious gift of speed
And I slid and faster and faster
Falling into deep pools of sun and safety
Because we all want to wish
Because we all want to be fish
I became a clown to fall in love
I became a clown
So that I can stand up
And I keep falling down
I became a clown
I keep standing up
And I keep falling down
W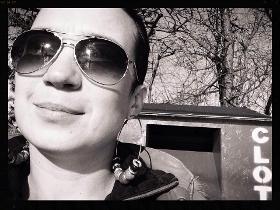 (photo credit: me)
Coming of Age
came of age like a mad magnet in the land of coral castles
a dozen years like broken eggs sliding down windows
a broken child, her brain an eight-limbed animal playing jazz on an accordion
her angry-feathered wings trying again and again to ascend
snap, her sister's breath, stolen
snap, the blood of her brother searching for the dug out canals
crack, she fancied herself a dinosaur with with a jet pack
an invisible ancient animal, she'd build a machine if she couldn't fly
diving, like graffiti, onto walls, vertical swimming pools with no regard for gravity
she'd give these spray-painted songs to her siblings to extend the days till we all die
there is fruit behind each movement of my jaw and my fist
and my throat and my hips
and my chest and my legs
and my feet and my lips
there is snow behind the joint and the bend
there are mountains and oceans between birth and the end
in the silence of winter I think of sweet mangoes
my sister in a swing
the blizzards of my brother
interpretations of a motif laid by ancestral beasts with hard souls
I know joy I will stand steadfast and hold her with both hands
run towards those who show up for life
swapping our gear and finding a place where our modern bodies
look less like scaffolding and more like music
W
Chord
They say the brain is made of folds
An accordion wrought with minor scales
Major indecisions
Song
Wishlists
Undergrowth
Roots and reeds
inverted
Humming and shaking in handstands
On upright pianos, downright rowdy
Every new thing, the first to the Moon
Bellwether
Maverick
An orchestra with no maestrx
The whole body straining to play the score
Fingers racing and bracing
Percussion and wind
Striking and soothing
Petting the coda as one would a scorpion's tail...
W